DEGREES AND WORK
Scottish Rite Degrees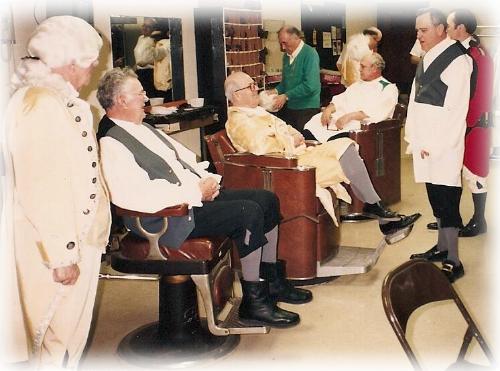 Degree work is the heart of Scottish Rite, frankly, it is what we do! Masons join us to learn the lessons of our degrees, and return for Reunions to have these lessons refreshed. The Scottish Rite degrees are presented to our members as vignettes or theatrical plays.
Men who have seen our degrees in the past are reminded, and men who are seeing a Scottish Rite degree for the first time are expected, to think about what they see and hear. We hope that they leave our auditorium asking themselves questions about what they believe to be truly important in their lives; whether they are better equipped with the ethics they need to guide them in making better life choices; do they have an understanding that life's real heroes are people who strive to help others and by doing so, help themselves; have they perhaps found answers to questions of how they may react if or when they are confronted by the situations or personalities portrayed in the degrees; and are they more aware of clues that can guide each of man on his individual pathway toward becoming a better man, husband, father, friend and Mason.
We encourage our members to return annually at each Spring and Fall Reunion, to rediscover the eternal truths of our degrees, to be refreshed from their labors in the day-to-day world of modern life, and to return to their labors… at home, at their job, or at their avocation… with a new sense of energy, mission and purpose.
Volunteer To Work In Our Degrees
We are always looking for men to take roles in our degrees. There are speaking and non-speaking roles. There are also opportunities to join the stage crew; learn to run the lighting or sound boards; work in wardrobe to see that the actors are properly dressed and equipped to go on-stage; or do makeup to add age, dignity, emotions or a particular time period to the faces of our actors. You may even become one of our directors and be responsible for all aspects of a degree's production. You'll feel a great sense of accomplishment performing or supporting the production of our degrees and you will make lasting friendships with the guys you work with.
Lodge of Perfection
4° Master Traveler
The Fourth Degree begins the journey of becoming an explorer of Masonry's time-honored wisdom in harmony with any man's faith or creed.
Cast of Characters
Guide
Hiram
5° Perfect Master
This degree teaches that impure thoughts and selfish, unworthy ambitions are corrupting and destructive, and that a man who forgets his duty to family, country and God will be morally and spiritually destroyed.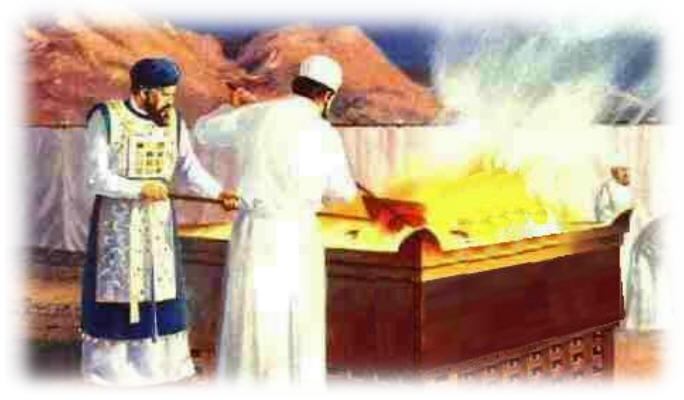 Cast of Characters
Aaron
Abihu
Aholiab
Bezaleel
Company Of Israelites
Eleazar
Elzaphan
Guards
Ithamar
Mishael
Moses
Nadab
Populace
6° Master of the Brazen Serpent
This degree teaches that devotion to one's friends and zealousness in performing one's duties are rewarding virtues.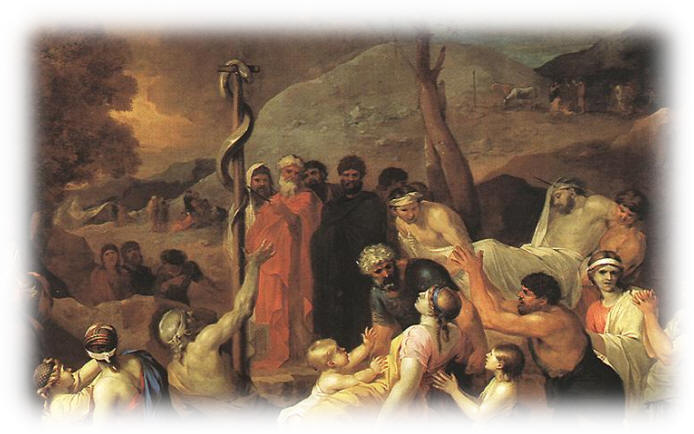 Cast of Characters
Achan
Captain of the Guard
Deputy Master
Eleazar
Hekel
Ithamar
Junior Warden
Kenaz
Master of Ceremonies
Moses
Orator
Secretary
Senior Warden
Sethur
Tahan
Thrice Potent Master
Treasurer
Tribesmen
Tyler
Zerah
7° Provost and Judge
This degree teaches us to judge righteously, without respect to person, and that one law and one custom shall apply to all.
Let justice be impartial, tempered with deserved mercy.
Cast of Characters
Ahishar
Amos
Fifth Judge
First Judge
First Master Mason
Fourth Judge
Fourth Master Mason
Jeroboam
Joabert (Seventh Judge)
Overseer
Second Judge
Second Master Mason
Sixth Judge
Third Judge
Third Master Mason
8° Intendant of the Building
This degree teaches that each new honor is meant to be a step toward perfection in the moral code; each a development of a particular duty;
and that benevolence and charity are necessary virtues of leadership.
Cast of Characters
King David
Additional Guards and Court Attendants
Hiram, King of Tyre
Jonathan, son of Abiathar the Priest
Nathan, the Prophet
Sons of King David:
Adonijah
Eliada (non-speaking)
Elishama (non-speaking)
Elishua
Ibhar (non-speaking)
Ithream
Japhia (non-speaking)
Shephatiah
Shobab
Solomon
Zabdiel
Zadok, the High Priest
9° Master of the Temple
The lessons in this degree are that we should be careful not to be too zealous in the executing justice, even in a good cause, and that we should avoid injuring or harming any person by hasty or irresponsible action.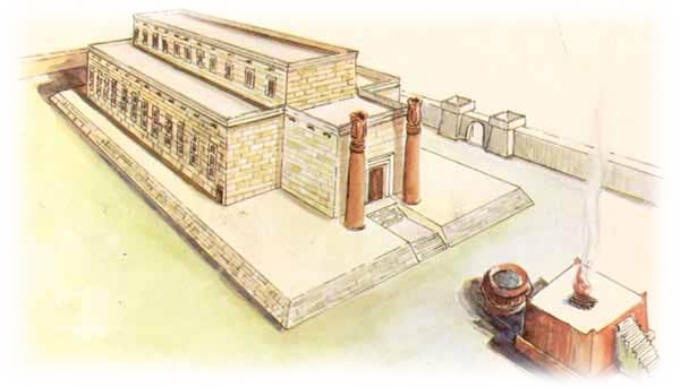 Cast of Characters
Adoniram
Agron, Greek Noble
Ahishar, Master of Ceremonies
Arbaces, Phoenician Priest
Four Levites
Guards
Hadad, Edomite Philosopher
Hiram, King of Tyre
Joabert
Menon, Indian Brahman
Moabim, Master of the Palace
Ninus, Babylonian Priest
Phrenes, Egyptian Priest
Solomon, King of Israel
Two Priests
Zadok, High Priest
Zerbal, Captain of the Guard
10° Master Elect
This degree teaches that a violator of his obligations and commitments will not go unpunished, and further, that excuses, rationalizations, and other evidences of lack of repentance, will very likely increase the severity of the penalties.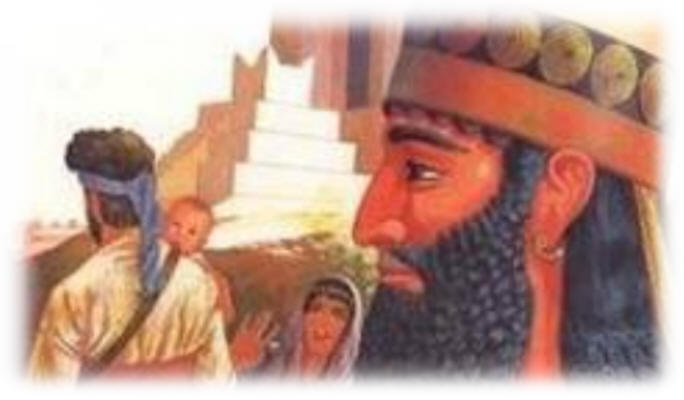 Cast of Characters
King Solomon
Nathan, The Prophet
Zadoc, The High Priest
Benaiah, Commander-In-Chief Of Armies
Royal Guards (Cherethites)
Aaron
Akhimaz
Amariah
Ben Deker
Benjamin
Nehemiah
Royal Guards (Pelethites)
Abda
Amoz
Ben Abinadab
Daniel
Josaphat
Zechariah
Voice Of The Oracle
11° Sublime Master Elected
This degree dwells on good citizenship. Evil doings should be punished. Honesty and respect for others should be rewarded.
Be earnest, honest and sincere.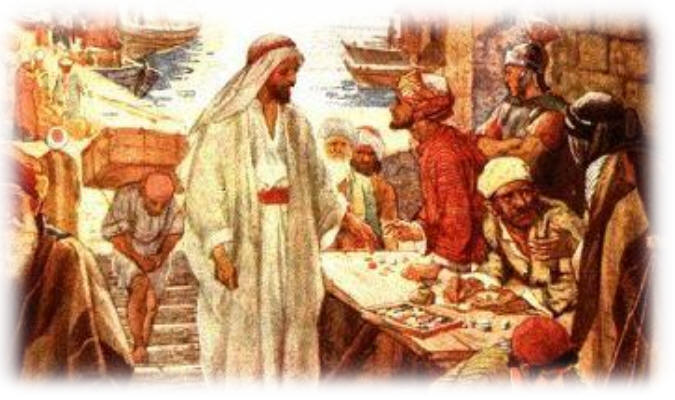 Cast of Characters
Solomon, King of Israel
Hiram, King of Tyre
Adoniram, Master of Ceremonies
Nadab, Chief Tax Collector
Abinadab Assistant Tax Collector
Abijah Assistant Tax Collector
Jonathan, A Workman
Townspeople:
Zibeon
Joshua
Samuel
Asa
Zebediah
Uriah
Ben Azariah, A Man of Wealth
Jonas, Servant to Ben Azariah
12° Master of Mercy
This degree teaches that the Mason, as he learns to use the tools and instruments of his trade and skill, also learns to contemplate the many aspects of life and deal with them as a child of God, steadily advancing to those heights of experience that will call perfection.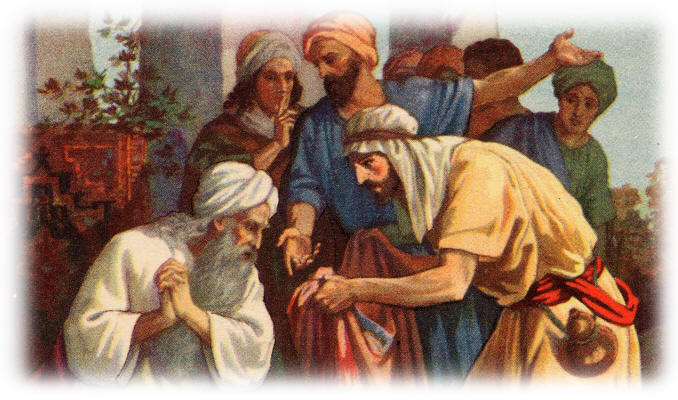 Cast of Characters
The Sons Of Jacob:
Reuben
Issachar
Asher
Simeon
Zebulun
Benjamin
Levi
Dan
Gad
Judah
Naphtali
Joseph A Shepherd Lad, 17 Years Of Age
Joseph Viceroy Of Egypt, 40 Years Of Age
Egyptians:
Pentur, Chief Steward To Joseph
Sepa, Captain Of The Guard
Guards
Ishmaelites:
Hadad – Spokesman
Two Other Ishmaelites
13° Master of the Ninth Arch
This degree teaches that difficulties and dangers, however great, should not deter the true and faithful brother from progressing onward to perfection.
It teaches the great truth that the finest things in life come only as the result of constant and often painful effort.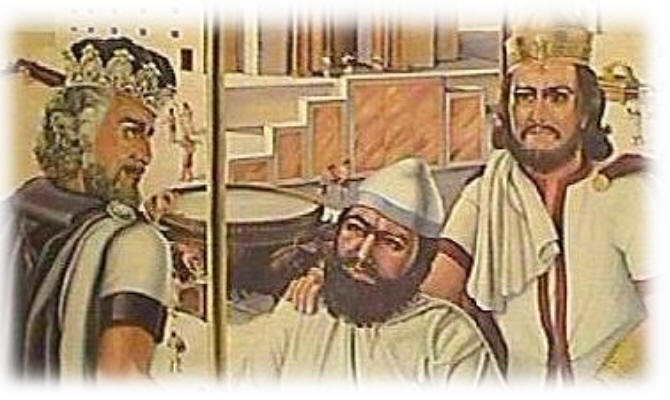 Cast of Characters
King Solomon
Hiram, King of Tyre
Adoniram
Ahishar
Abda
Zerbal
Guards
Court Attendants:
Amos
Jeroboam
Jethro
14° Grand Elect Mason
In the Scottish Rite, this degree is the summit of Ancient Craft Masonry. As the crowning degree of the Lodge of Perfection, its essence is the holiness of God and reverence for His Holy Name. God will not hold him guiltless that taketh His Name in vain.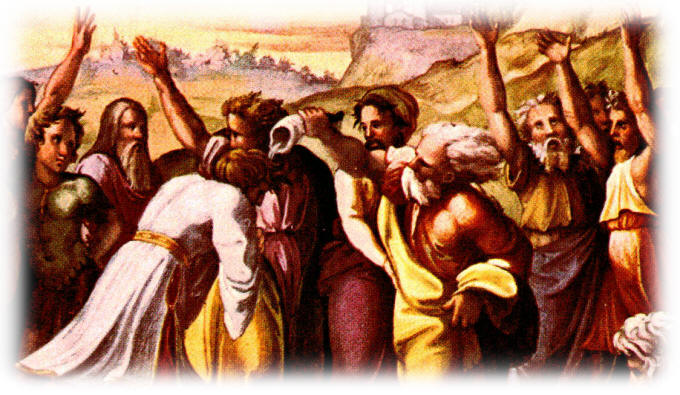 Cast of Characters
Captain of the Guard
Deputy Master
Hospitaler
Junior Warden
Master of Ceremonies
Moses
Orator
Prompter
Senior Warden
Steward
Steward
Thrice Potent Master
Council of the Princes of Jersualem
15° Knight of the East
This degree teaches the important lessons of loyalty to conviction and devotion to right.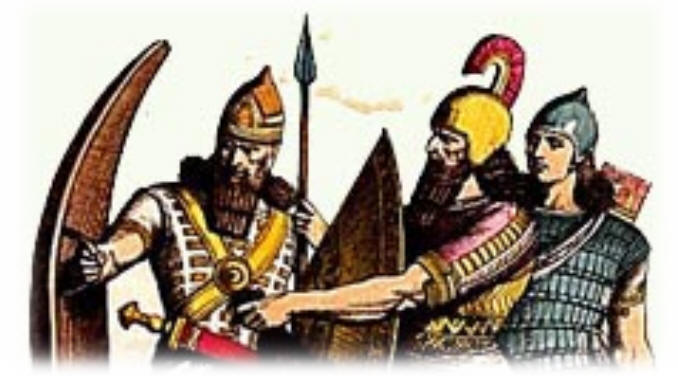 Cast of Characters
Abazar, Grand Master of Ceremonies
Cyrus, King of Persia
Daniel, Grand Master of the Palace
Entrance Guard
Entrance Guard
Kings Guard
Kings Guard
Nebuzaradan
Noble of Court
Noble of Court
Satrap
Satrap
Sysina, Master of Cavalry
Zemira, Master of Entrances
Zerubbabel, a Captive
16° Prince of Jerusalem
This degree teaches loyalty to truth and fidelity to duty.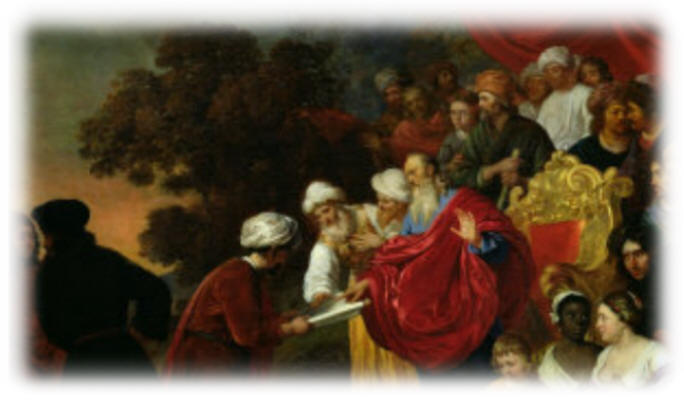 Cast of Characters
Darius
Councilor or Satrap
Seriah
Artaban
Zerubbabel
Joshua
King's Guard
Grand Chancellor
Food Attendant
Food Attendant
Bartacus
Food Attendant
Nehemiah G.M.of E.
Councilor or Satrap
Mordecai
Prologuest
Arapes
King's Guard
Chapter of Rose Croix
17° Knight of the East and West
The lessons of this degree are that loyalty to God is man's primary allegiance, and the temporal governments not founded upon God and His righteousness will inevitably fall.
Cast of Characters
Essenes:
Zacharias, Master
Menachem, Sr. Warden
Jonathan
Ezra
Eliashib
Joseph
Nahum
Ephraiam
Enoch
Samuel, Candidate
Pharisees:
Mathias
Simeon
Sadducees:
Nathaniel, Leader
Aaron, 2nd In Command
Ithamar
Herod's Court:
Herod
Chancellor
Captain Of Guards
Guards
Herald
Antipater
Messenger
18° Knight of the Rose Croix
The lessons taught in this degree are that man must have a new Temple in his heart where God is worshiped in spirit and in truth and that he must have a new law of love which all men everywhere may understand and practice.
This degree affirms the broad principles of universality and tolerance.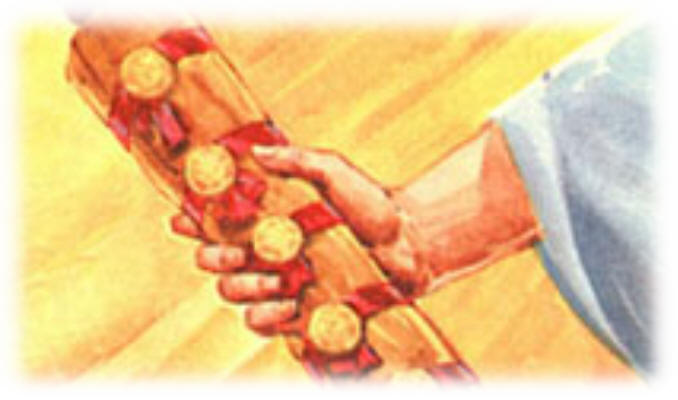 Cast of Characters
Captain of the Guard
Hospitaler
Junior Warden
Masters of Ceremonies
Most Wise Master
Neophyte
Orator
Script Holder
Senior Warden
A Priest
A Priest
A Priest
A Priest
A Priest
A Priest
Consistory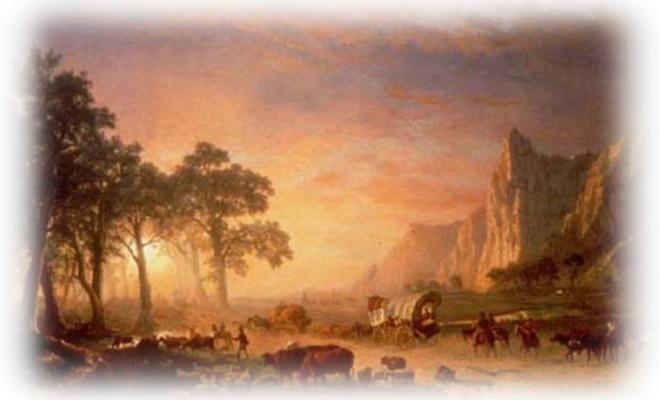 19° Brothers Of The Trail
This degree teaches that the integrity of a Brother's word is at the core of being a good Mason.
Cast of Characters
Aaron
Jacob
Duke/Henry
20° Master ad Vitam
This degree is a drama of the American spirit confronting the challenge of disloyalty and treason. Masonic principles and leadership are subjected to a crucial test. The degree demonstrates the Masonic condemnation of all who conspire against the security of the nation and the happiness of our people.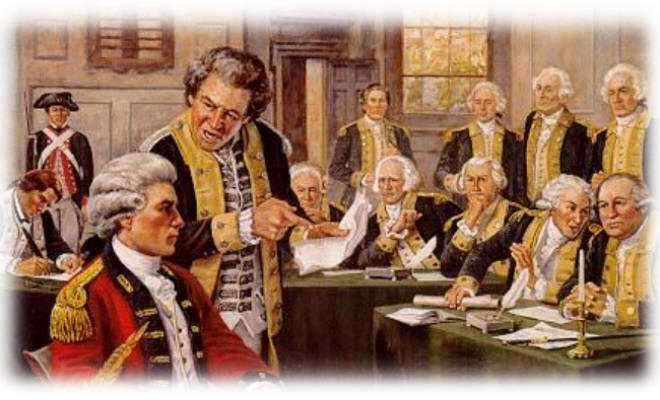 Cast of Characters
James Mercer
Edmund Randolph
General George Washington
Marquis De Lafayette
General Israel Putnam
General Henry Knox
General Mordecai Gist
General John Sullivan
Benedict Arnold
Non-Historical:
Sir Francis Cranston
Colonel Gilbert Beltower
Thomas Gerry
Colonel Samuel Crisp
21° Patriarch Noachite
This degree teaches that Freemasonry is not a shield for evil doing and that justice is one of the chief supports of our fraternity.
Cast of Characters
Lieutenant Commander, Count of Westphalia
Knight Chancellor
Knight Warder
Eric, a Count of Denmark
Ferdinand, a Count of Italy
Thaddeus, a Count of Poland
William, a Count of Flanders
Count Reinfred
Scribe to Count Reinfred
Adolph the Saxon
Guard
Attendants
22° Prince of Libanus
In this degree, the dignity of labor is demonstrated. It is no curse, but a privilege, for man to be allowed to earn his sustenance by work. Idleness, not labor, is disgraceful.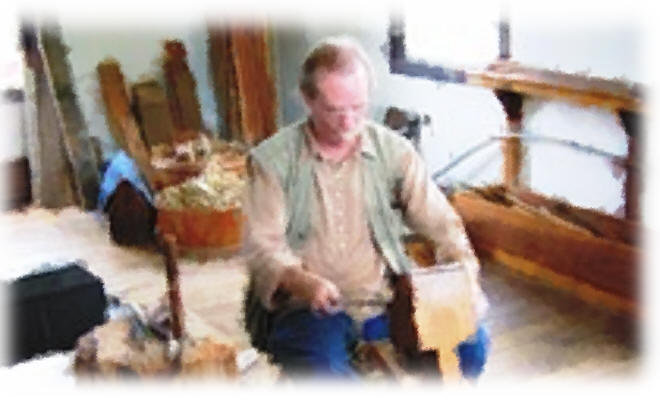 Cast of Characters
Master Workman
First Workman
Second Workman
Master of Ceremonies
Workmen
Candidate (Not a member of the class)
23° Knight of Valor
This degree teaches that impure thoughts and selfish, unworthy ambitions are corrupting and destructive, and that a man who forgets his duty to family, country, and God will be morally and spiritually destroyed.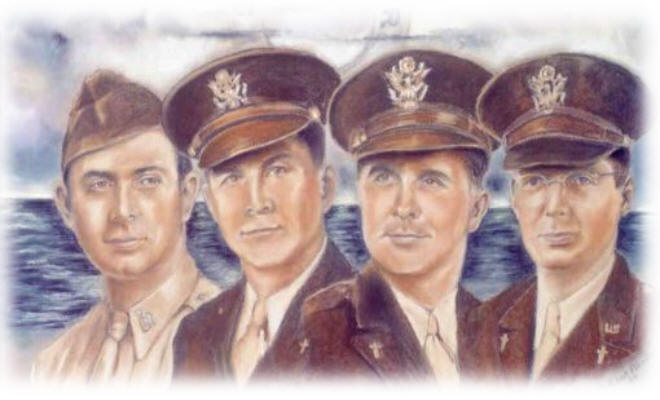 Cast of Characters
Boatswain's Mate Owens
Father John P. Washington, Third Chaplain
Rabbi Alexander D. Goode, First Chaplain
Rabbi Goode Sr.
Reverend Clark V. Poling, Fourth Chaplain
Reverend Daniel V. Poling, D.D.
Reverend George L. Fox, Second Chaplain
Reverend Robert C. Richards
Seaman Morton
Wyatt Fox
Private Broman
Private Eskew
Private Evans
Private Lemke
Private Levin
Private Siedschlag
Private Zieman
24° Brother of the Forest
This degree teaches that a mutual belief in one true, living God should bind men together in the service of humanity and in a worldwide brotherhood.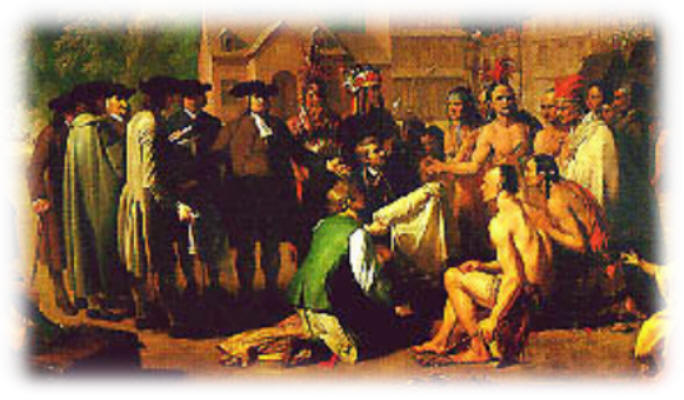 Cast of Characters
John Martland, Worshipful Master
George Stewart, Senior Warden
Peter Huse, Junior Warden
Lynn Goff, Senior Deacon
Malcolm Thomas, Junior Deacon
Thomas Eccleston, Secretary
Adam Pratt, Treasurer
Samuel Linn, Member
John Saxton, Member
Thomas Potter, Member
Carl Medford, Member
George Johnson, Member
Several Other Members Of The Lodge
Chief Spotted Eagle, Nipmunk Indian
Brave Red Eagle, Cherokee Indian
Brave Flying Cloud, Narragansett Indian
Brave Running Stream, Montauk Indian
Brave Light Foot, Delaware Indian
Carl Linn, Young White Man
Several Other Indians
25° Master of Achievement
This degree teaches that there are desert stretches in every individual life in the history of every nation, with a resultant breakdown of discipline and loss of faith. This degree is a clarion call to faith — in ourselves, in each other, and in God.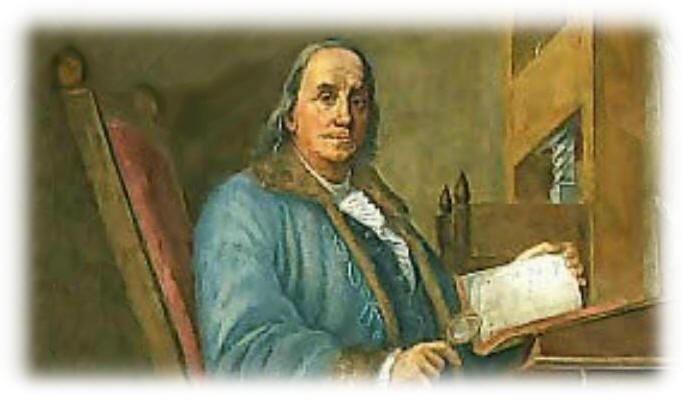 Cast of Characters
Benjamin Franklin
Gunning Bedford Jr., Master of the Lodge (39 years old)
James Monroe, Virginia (29 years old)
George Washington, Virginia (55 years old)
Skit #1:
Josh Stoughton, Quaker leader
Quaker Assemblyman, lone Quaker member
Benjamin Franklin
Skit #2:
Benjamin Franklin
Chairman
Clerk
Delegates
26° Friend and Brother Eternal
This degree teaches the quality of mercy; that it is a spirit of compassion and a tenderness of heart which dispose us
to overlook injuries and to treat an offender better than he deserves.
Cast of Characters
Scene One:
Brigadier General Albert Sidney Johnston, U.S.A., age 58
Major Lewis Armistead, U.S.A., age 44
Captain Winfield Scott Hancock, U.S.A
Scene Two:
Narrator
Brigadier General Lewis Armistead, C.S.A., age 46
Brigadier General James Kemper, C.S.A., age 40
Major General George Pickett, C.S.A., age 38
Soldiers
Scene Three:
Narrator
Major General Winfield Scott Hancock, U.S.A., age 39
Captain Henry Bingham, U.S.A., age 30
Wounded soldiers
Medical personnel
27° Knight of Jerusalem
This degree teaches that Scottish Rite Freemasonry believes in the concept of a free church in a free state, each supreme in its own sphere, neither seeking to dominate the other, but cooperating for the common good.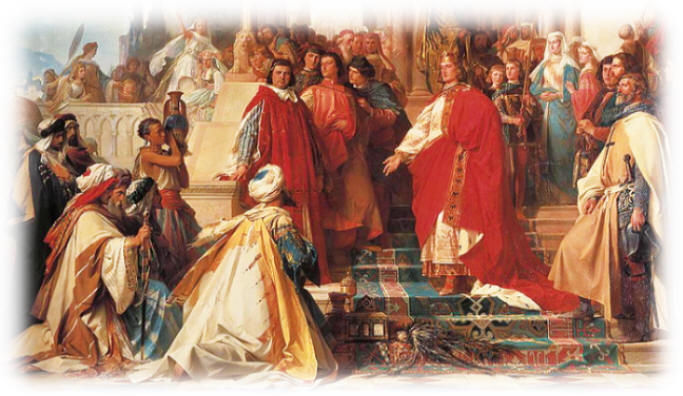 Cast of Characters
Frederick II, Holy Roman Emperor
Hermann von Salza, Grand Master of the Teutonic Knights
Guerin de Montaigne, Grand Master of the Knights Hospitaler
Alan Marcel, Grand Preceptor of the Order of the Temple
Pope Honorius III
Knight Commander
Captain of the Guard
Teutonic Knights
Patriarch of Jerusalem
Cardinals
Clerics
Page
Acolytes
Crucifer
Thurifers
Gonfalonier
Papal Guards
28° Knight of the Sun
This degree using the symbolism of the tools and implements of architecture teaches that by building high moral character among its adherents, Freemasonry may advance man's determined quest for the achievement of unity and good will throughout the world.
Cast of Characters
Johann Valentin Andrea Lutheran Pastor
Benedetto Odescalchi Bishop Of Novarra
Manasseh Ben Israel Rabbi, Author, Linguist, And
Abdullah Ibn Ibrahim, Sheik Of Fez (Morocco).
Charles II, King Of England, Scotland And Ireland; In Exile
Ferdinand III, King Of Bohemia, Archduke Of Austria
Heinrich Von Richthausen, A German Baron.
Sir Thomas Browne English Surgeon, Author And Mystic
Sir Kenelm Digby English Naval Hero And Diplomat
Thomas Vaughan, Author And Protégé Of Browne
Candidates:
Johann (Not Andrea)
Francois
Inigo
Elias Ashmole
29° Knight of St. Andrew
This degree emphasizes the Masonic teachings of equality and toleration. We are reminded that no one man, no one Church, no one religion, has a monopoly of truth; that while we must be true and faithful to our own convictions, we must respect the opinions of others.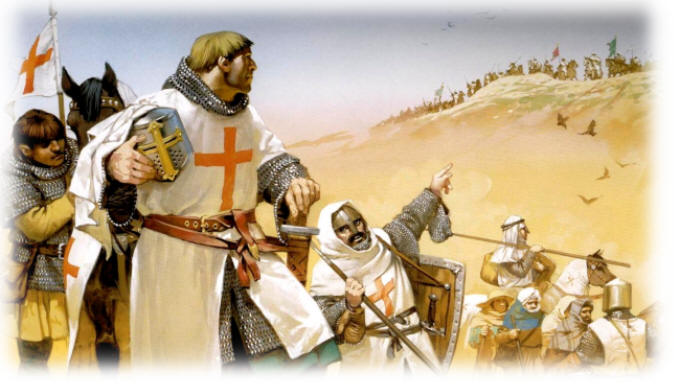 Cast of Characters
Sieur De Coucy
Duke De Nevers
Cout De La Marche
John De Vienne
Henry Wardlaw
Philip of Artois
Marshal Boucicault
Guy De La Tremouille
Ottoman Characters:
Sultan Bayazid el Ilderim
Mohammed (a candidate)
Murad (a candidate)
First Emir
Second Emir
Shereef Orasmin
Shereef Melidor
Turkish Guards
30° Grand Inspector
This degree teaches that we should give every man the benefit of innocence and purity of intentions. He who would judge others must first judge himself.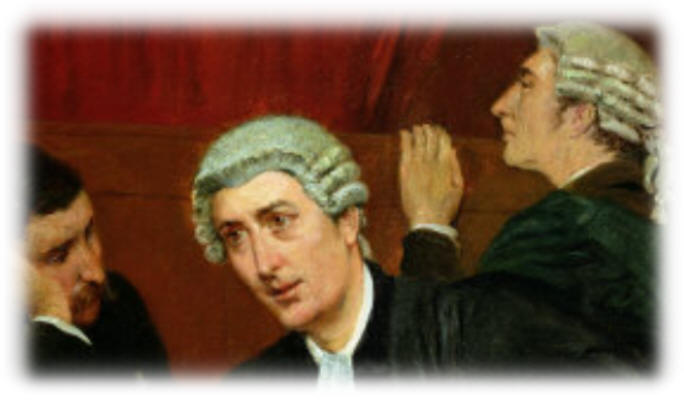 Cast of Characters
First Judge
Second Judge
Third Judge
Hugh of Humby, Sgt. of the Law (Counsel for Plaintiff)
Thomas FitzSimon, Sgt. of the Law, (Counsel for Defendant)
Sir Herman (The Plaintiff)
Alan, a Herdsman, Serf to Sir Herman
Ralph of Bideford, a Pilgrim
Richard O'Banbury, a Tinker
Higg, Son of Snell, Scrivener to Sir Herman
Robert FitzWalter, a Templar
Sir William, a Knight Kadosh (The Defendant)
Clerk of the Court
Herald
Court Usher
Apprentice to Hugh of Humby
Apprentice to Thomas FitzSimon
Captain of the Guard
Four Men-at-Arms
Warder
Villagers
31° My Brothers Keeper
This degree describes the victory of the exemplar that represents every Freemason eager to serve humanity but caught between self-interest and the call of duty. Duty often requires sacrifice, sometimes the supreme sacrifice.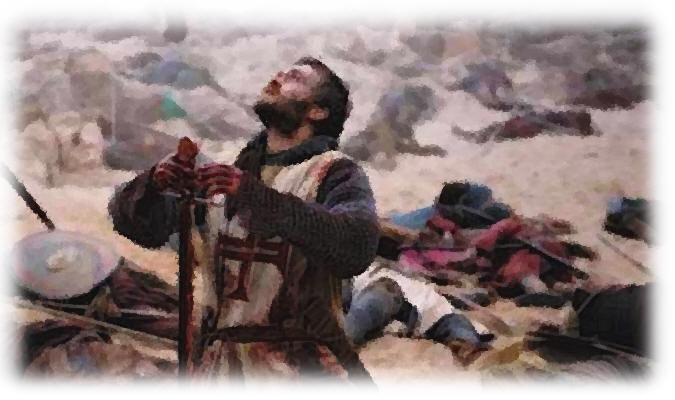 Cast of Characters
Beggar
Bishop
Blacksmith
Capt. Of Guard
Constans
Fisherman
Florio
Gatekeeper
Guard
Guard
Guard
Herald
Ignatius
Knight Kodosh
Knight of Jerusalem
Knight of Perfection
Knight of Rose Croix
Master of Ceremonies
Prince Commander
Rufus
Town Crier
Trumpeter
Urban
A Monk
A Monk
A Monk
A Monk
A Monk
A Monk
A Monk
Populace
32° Sublime Prince of the Royal Secret
This degree describes the universality of Freemasonry. The True Royal Secret, which makes possible, shall at last make real —
the Holy Empire of True Masonic Brotherhood. It is defined as the victory of the spiritual over the human in men, the conquest of appetites and passions by the moral sense and reason.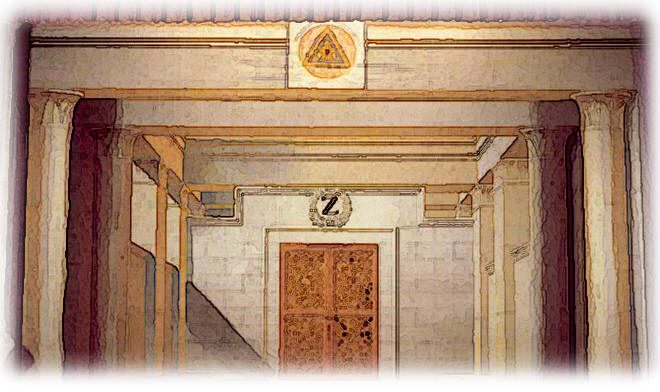 Cast of Characters
1st. Lt. Commander
2nd. Lt. Commander
Ancient Craft
Chancellor
Chapter of Knights Kadosh
Chapter of Rose Croix
Commander-in-Chief
Constans
Council, Princes of Jeruselem
Engineer & Seneschel
Hospitaler
Lodge of Perfection
Master of Ceremonies
Orator
Standard Bearer